Sunday Services are Live for the next few weeks.  Services at both 8:00 and 10:30AM. There will be no live stream.
The Rise and Shine service will be at 9:00am and will be followed by Sunday School from 9:30-10am.
Christ Episcopal Church, an historic downtown parish in Reading, PA, is seeking a new rector.  Our prayer is that our new priest will be as enthusiastic as is the congregation to broaden our outreach to the community while building and strengthening our congregation.  If interested in leading us through this exciting and challenging time of transition, please contact Rev. Canon Melinda Artman of the Diocese of Bethlehem at melinda@diobeth.org.  Please see below for more information on our beautiful church and its' community:
Parish Profile found here.
https://www.facebook.com/rdgchristchurch
If you have a Facebook account, and "Like" our page, you will receive reminders before the Livestream begins.
You can still watch the stream without an account.  Learn how to do that here:
https://diobeth.org/how-to-view-facebook-livestreams-without-an-account
mXhrkkIXcxAiJKXO8p/view?usp=sharingAdditionally, the Diocese of Bethlehem has an abundance of information on how to participate remotely.  Click here: https://diobeth.org/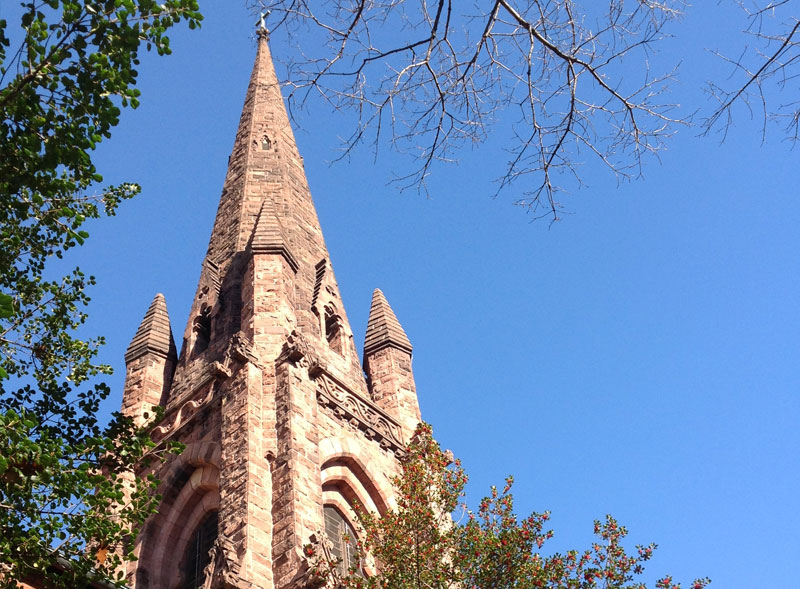 Welcome to Christ Episcopal Church
A member of the world wide Anglican Communion and the Episcopal Church USA. We are a thriving integrated, diverse and all-inclusive congregation proudly located in the Callowhill section of downtown Reading, Pennsylvania. Our congregation began in 1763 and the current beautiful church sanctuary was built in 1826. Our primary form of corporate worship emanates from the richly spiritual Book of Common Prayer, while the heart of our personal spiritual experience in the Lord Jesus Christ is through contemplative prayer. We believe and know that unconditional divine love is how we can all experience God, all the time.
Christ Church, Reading is a faith community of the Episcopal Church, committed to sharing God's love with all as we walk the way of Christ towards union with God and God's creation.
Become Part of Our Community